Editor's note: Nowadays, Chinese achievements have attracted worldwide attention. As the world's second-biggest economy, we are going forward to the center of the world stage. Many foreigners who are living in China have witnessed not only the development of China, but the happiness rooted from the sustainable development of the economy, technology, society, culture and so on. Good living in China, the special reports for the 20th CPC National Congress, focus on those foreign friends from all walks of society. They will tell you why they choose to stay here.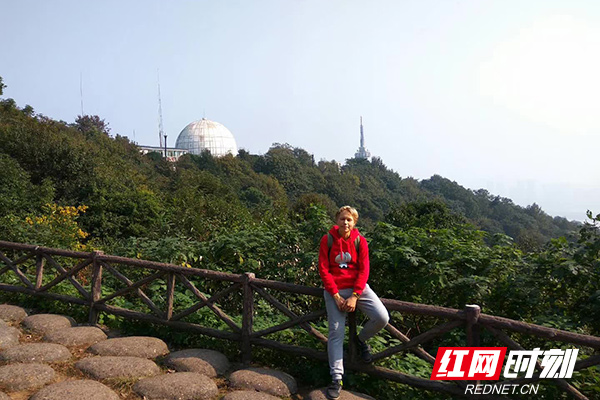 Ai Le, a Russian, came to Central South University to study in 2017, and resolutely chose the Chinese department that people around him thought was "hell level". "I just want to prove that Chinese can be learned well.
From listening, speaking, writing and reading more at the beginning to speaking pure plastic Mandarin now, Aile has become more and more connected with China. Her circle of friends has gone from publishing in English to publishing in Chinese. In the same way, there are many words praising China. "I am so happy to come to you again, with a poetic background." "Yuelu Mountain is becoming more and more pleasant to the eyes. You can only enjoy spring there."
Ai Le likes Chinese and China very much, but she hasn't been able to come to China for a long time because of the COVID-19. "I really want to return to China and work in China." Ai Le said that in Russia, she often pays attention to China, and what makes her most influential is China's approach to fighting with the COVID-19.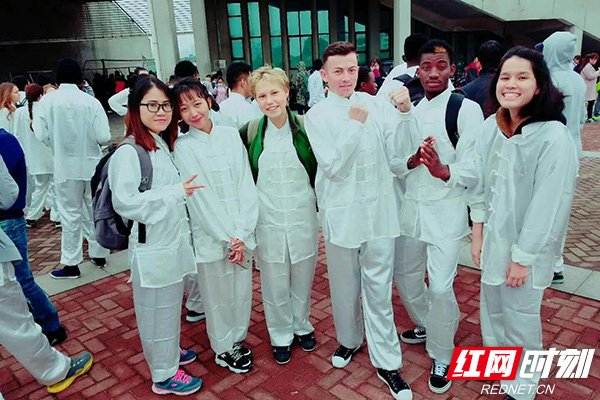 Through the short video platform, Ai le learned about China's anti COVID-19 measures and the Chinese people's watchful help and solidarity. Her heart feels warm even in thousands of miles away. In Russia, she would also introduce to people around her the Fighting COVID-19 experience she had accumulated in China, such as "keeping a safe distance from strangers", "staying at home as much as possible", "wearing masks when going to public places". "In the face of the COVID-19, I see that the Chinese people have given full play to their strong sense of responsibility and personality with the greatest love, compassion and courage between people. If I were in China, I would go to the front line and be a volunteer!
China has withstood the test of the COVID-19 and its achievements are obvious to all. When talking about this, Ai le was very envious. "I am so greedy to see pictures and videos of domestic friends working and entertaining normally!" Ai Le said that when the COVID-19 haze has gone, she will return to China as soon as possible, go around the old places and see her old friends. "It's best to see all the sceneries in China!
(Source: Rednet.cn)