On September 7, 2022, SIE held the Opening Ceremony and Orientation for New Students. The ceremony was broadcast live for both domestic and foreign international new students, attracting more than one thousand viewers online. The dean Prof. Huang Helai, vice dean Xiang Xueyong of the SIE, and police officer Liu Chengliang of Changsha Public Security Bureau Population and Exit-Entry Management Detachment, all international student counselors, along with more than 500 international new students attended the ceremony together.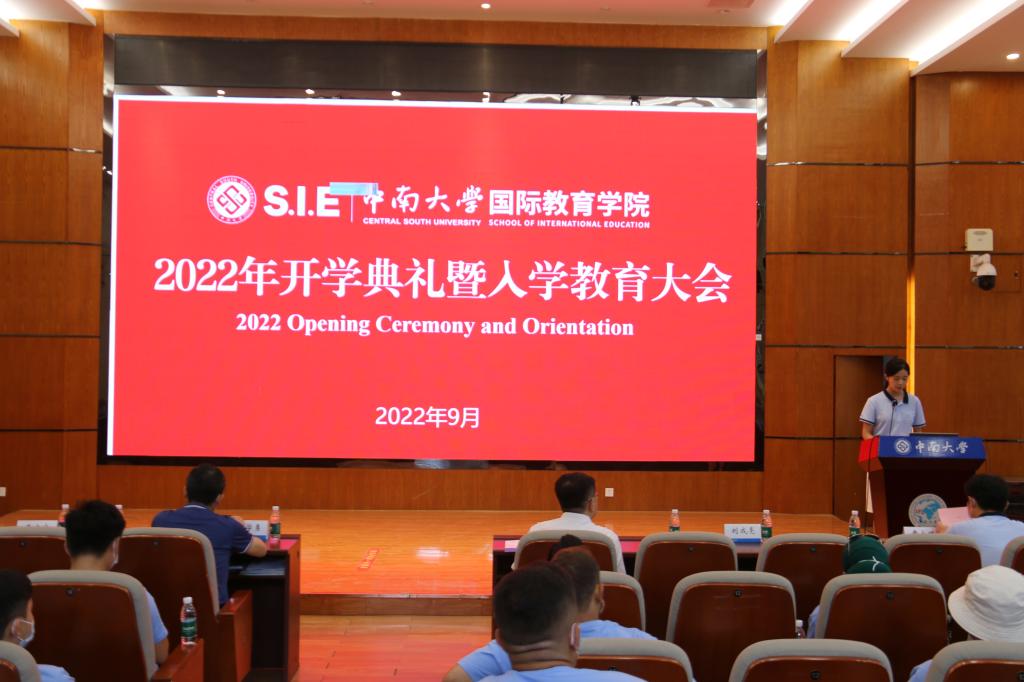 DJANDAN TADUM ARTHUR VITHRAN, a doctoral candidate from Cameroon, made a speech as a representative of the new students. He expressed his gratitude to the school in fluent Chinese. He also said that he would learn more about the real China during campus life and tell the real China to more people.
On behalf of SIE, Prof. Huang Helai extended a warm welcome to the new students and encouraged them with three words: "Life, Knowledge, Creation". "Life" means to experience life in China by heart and travel more in China. "Knowledge" means to study hard and learn advanced theories and technologies, master professional knowledge, and continuously refine learning methods. And "Creation" means to keep enhancing creativity to lay a solid foundation for self-development and contribute to human knowledge.
After that, Officer Liu Chengliang elaborated on the laws and regulations for foreigners in China, emphasizing that international students should strictly abide by the relevant regulations on entry and exit in China during their life in China. The international student counselors gave a detailed explanation of the process of temporary accommodation registration and residence permit, medical insurance, study management regulations, and annual evaluation of scholarships.
This activity further enhanced international students' understanding of Chinese laws and regulations, the epidemic prevention methods, and laid a solid foundation for international students to adapt to campus life, clarify their study goals and make good future plans.