September 10-11, Central South University welcomes 148 international freshmen from 37 countries who are currently in China. They passed the strict procedure for pandemic prevention, completed their registration procedures and were successfully enrolled.
In order to effectively prevent the COVID-19 pandemic, School of International Education has optimized the registration procedures for upcoming students and sent the instruction manual in advance. The school has checked their students' information one by one. Only the students who submitted their health codes, travel codes and meet the school's requirements can come to the campus. Furthermore, SIE has selected a number of student assistants and international students to form an orientation volunteer team. They served at the front line with the principle of "Safety and Efficiency". Their hard work received a lot of praise from both students and teachers.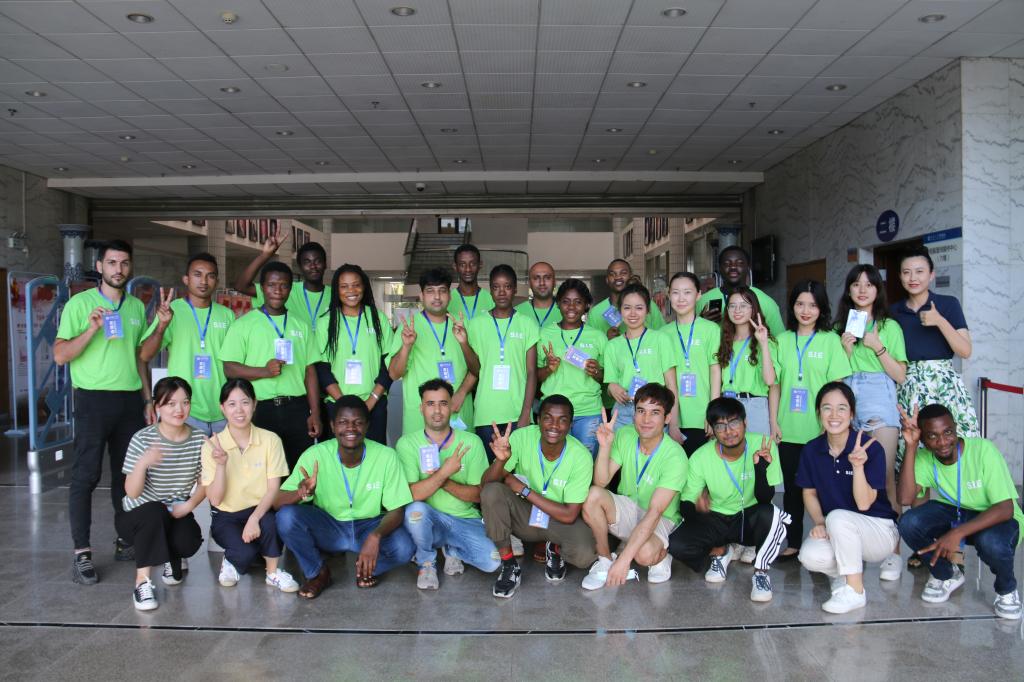 During the orientation, Huang Helai, the Dean of SIE, as well as Xiang Xueyong, the Deputy Dean of SIE, came to campus to learn the status of freshmen registration. After checking with international students, the deans appreciated that students still chose to come to campus during the pandemic. They wish students to cherish their time, work hard and have a great new semester.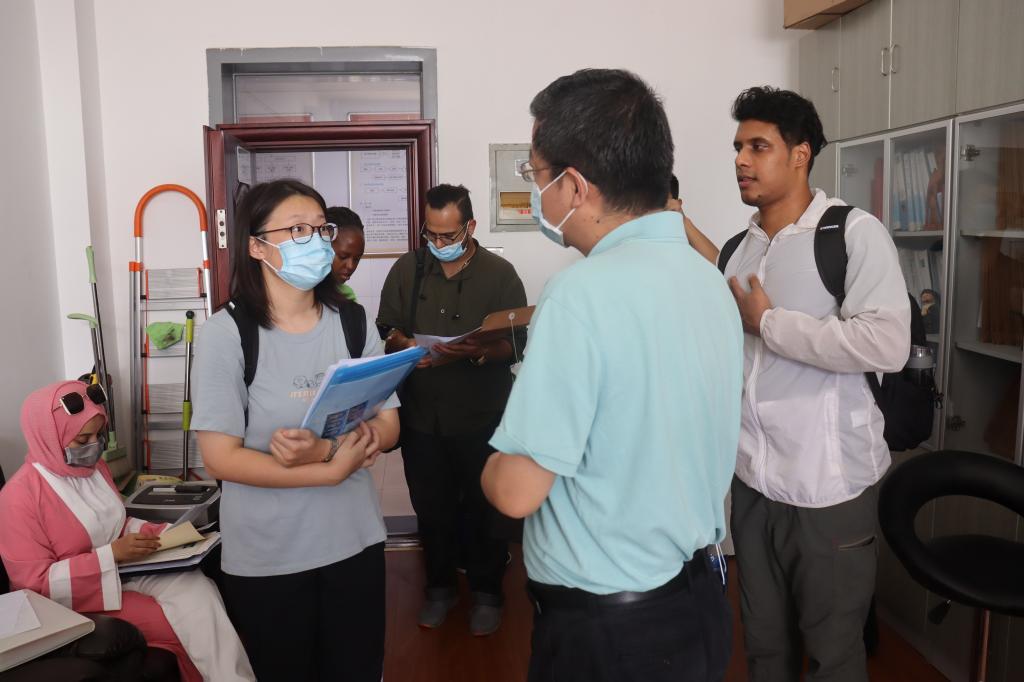 Li Peijin (also known as Li Lucia) from Brazil, was an undergraduate from Peking University Health Science Center. She has successfully applied to Obstetrics-Gynecology at Xiangya Hospital. In the early morning of Step. 11, she arrived at Xiangya New Campus, where volunteers took her temperature and checked her health code, travel code and vaccination information. After all the enrollment materials were ready, the school entered her info into the online system, then filed and bagged for paper materials. Afterward, Li received a student ID and a welcoming bag full of gifts from the school.
In the dormitory area, the volunteers are waiting for the freshmen to arrive. They will give the freshmen a tour through campus, including places like dormitories, dining halls, stadiums, libraries and banks. SIE will soon arrange for students to register for their temporary accommodation, go to physical examination, and get ready for the visa processing work.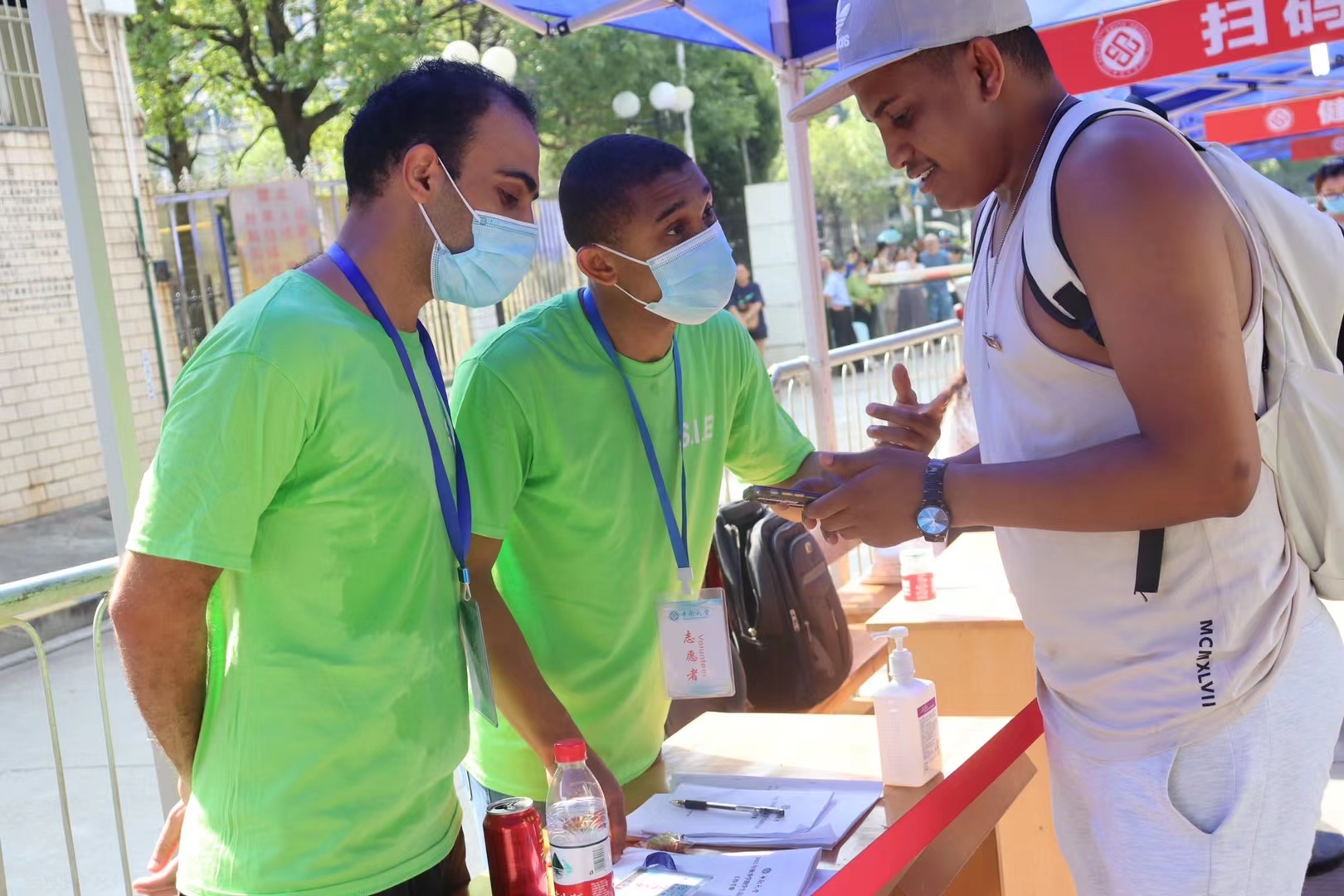 In the light of requirements of pandemic prevention, SIE has maintained close communication with various colleges to ensure the study experience of international students outside of China. The school has sent out instruction emails to freshmen and urged them to complete the registration procedures online.
This year, a total of 888 international students received offers from CSU, of whom 63.4% were graduate students. During the admission campaign, the school held 2 online admission webinars and recruited international student program ambassadors for the publicity. SIE also sent admission to embassies, consulates, companies, etc. It has attracted a number of international graduates from Peking University, Xi'an Jiaotong University and other "Double First-Class" universities. As the result, the Chinese proficiency of this year's freshmen has been significantly improved, which helped with CSU's internationalization and the "Double First-Class" initiatives.